The air mesh harness is very well-ventilated and soft. The leash hook is on pet's back so your pet won't have to be pulled on the neck. The air mesh harness greatly reduces the pull force on pets so they can enjoy a good run!
The brand new layers design keeps the pet's hair from getting tangled to the harness
The air-breathing mesh is cozy and easy to wash
The fabric beam around pet's neck grants more comfort on wearing
Leash hook put on the pet's back spares pet's neck from being pulled
Multi-layer stitching secures the leash hook and improves safety on use
Mesh part : Polyester
Velcro : Nylon
Piping : PU
D ring : Steel
Webbing : PP
XXS – neck 16-21cm / chest 28-33cm
XS – neck 20-25cm / chest 34-39cm
S – neck 26-31cm / chest 43-48cm
M – neck 30-35cm / chest 47-52cm
L – neck 40-45cm / chest 61-66cm
Pink / Green / Lake Blue / Lilac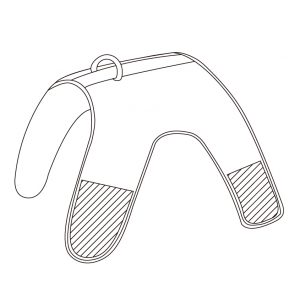 1. Put the harness on the pet's back.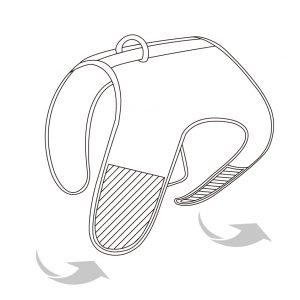 2. Stick the Velcro to your pet's neck and chest.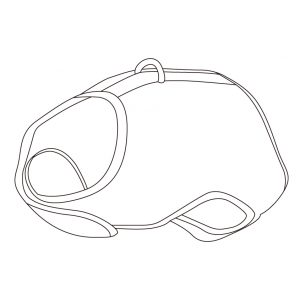 3. And depending on the type of pet, adjust the length of Velcro.

All Crazypaws products have 1-year warranty. (Human negligence excluded)
Crazypaws products provide a 7-day warranty period. However, to prevent contact disease, Crazypaws does not provide trial period. Replacements are not accepted after products have been unpacked and lacked in components due to usage. Please confirm your order on sizes and colors before you purchase.